Maternity Photo Sessions
LET'S CAPTURE THE BEAUTIFUL GLOW OF MOTHERHOOD THAT STARTS EVEN BEFORE YOUR LITTLE ONE ARRIVES!
Hey Momma,
First of all, congratulations!
You did the thing, there's a bun in the oven! You're headed into the magical madness of motherhood (or ya know, adding to the mayhem, one or the other). But I promise you, when you've got that squishy newborn in your arms, and newfound bags under your eyes (been there, done that) you're going to want to REMEMBER the glow you've got right now. So let's make it happen!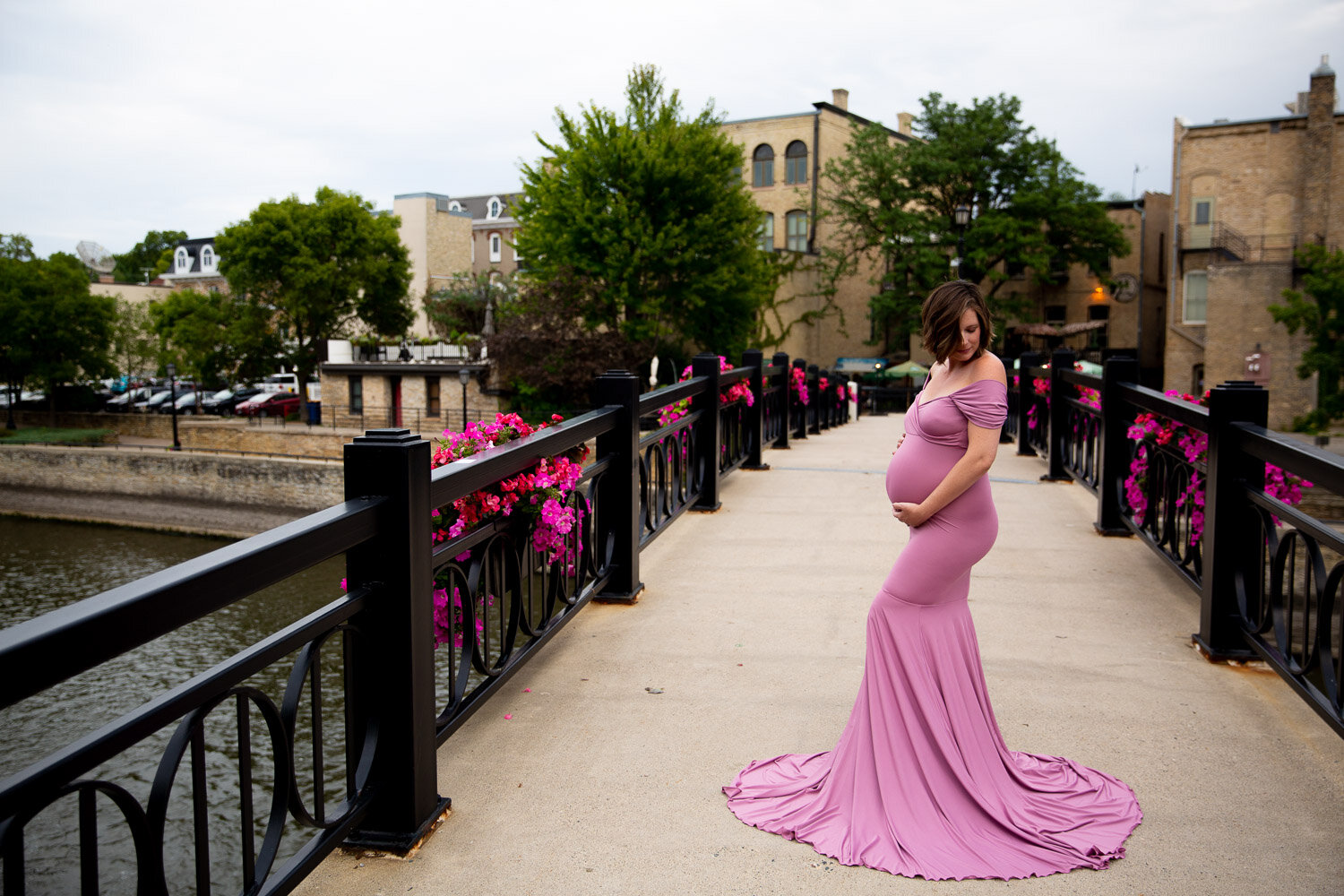 Styling Your Session
I get a lot of questions from clients, but this has to be the one that comes up the most. And I get it – choosing clothes to wear on a daily basis is hard enough (hello, sweatpants), without having to worry about what they'll look like in pictures. During maternity, that's even more highlighted. Been there, done that.
But don't worry, I've GOT you! I have a client wardrobe that fits all mamas. I include a 1-1 wardrobe consultation meeting with me before your session, so that we can make sure our wardrobe visions for your session match! For Maternity sessions specifically, you get to come and try on gowns ahead of time, so that you KNOW which one is absolutely perfect for you. So you book and we try on all the dress before you session and plan the locations and sets from there!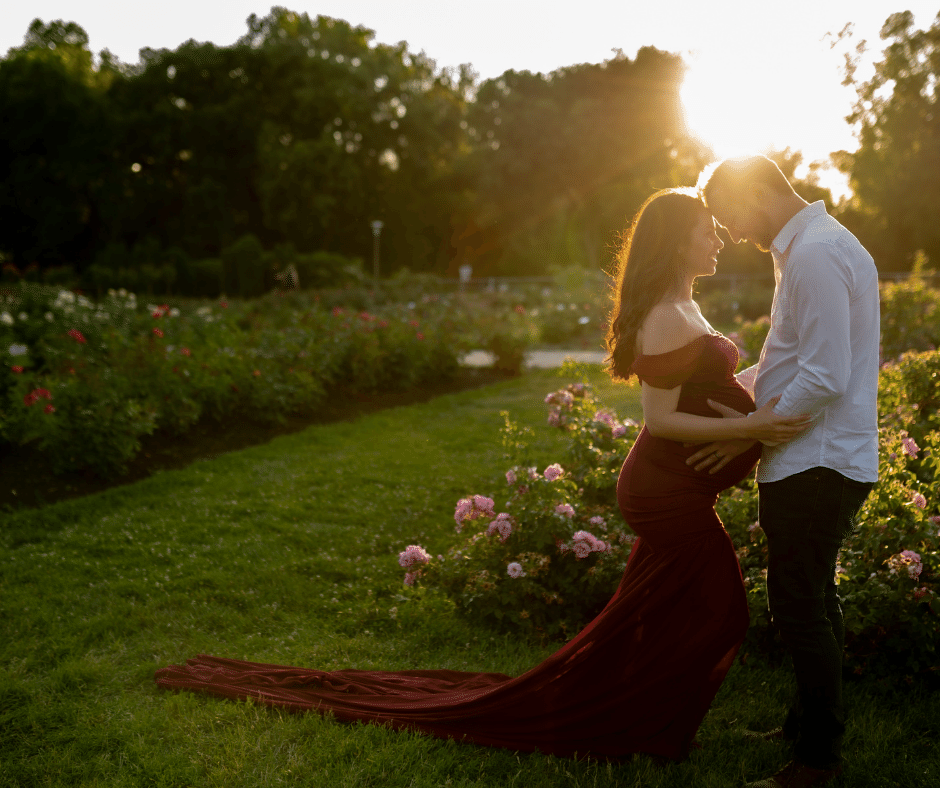 1 - BOOK
Step one, is getting on the calendar! You want to make sure you book in advance, so my rule of thumb is as soon as you know you're going to want a session, reach out. We aim for 28-34 weeks into your pregnancy, so that your bump is very much present with us at the session, but you can still like… walk and stuff.
2 - VISION
Then, we'll have a chat, to get down to a clear vision for your session! Do you want to be captured in your home, eating pizza, in bed in your PJs? Or are you more of a glitz-and-glam, put-me-in-a-dress-and-make-me-sparkly kind of human? Either way, we'll work out what wardrobe options make the most sense for your session, talk about location, and make sure you're 100% comfy with our plan.
3 - SESSION
And then we make magic happen! During your session, I'll use poses and prompts to make sure we're capturing candid, gorgeous images. Then a week later, you get a gallery to select your final images, and we talk about what wall art or products you might like to pair with your session!
"Jessie was amazing to work with for my maternity shoot! She made both me and my husband feel comfortable and relaxed during the shoot, and you can tell in the pictures. She was also very responsive to any questions I had. We are also looking forward to our newborn session. Highly recommend Jessie!"
— Jessica L
"We LOVE working with Jessie. We initially used her for our newborn shoot and have continued to use her for family photos since – she is amazing with kids and getting them to smile, knows when they just need some time to run, and is so flexible and willing to work with you around timing, etc. She takes all the pressure off the "big day" of family photos and makes it a fun and easy experience. And, the photos always turn out amazing and she turns them around so quickly. Could not recommend her more!"
— Jackie C
"Jessie is so wonderful to work with. We typically get to see the proofs the next day and the editing turnaround time is so quick. Her online system for selecting photos and downloading is really convenient as well. Beyond these things and probably most importantly, Jessie is great with kids and makes taking family photos so natural and enjoyable. Her mini sessions are a great way to get family photos multiple times a year. We've done newborn photos, a full family session, and multiple mini sessions with Jessie. We always LOVE all of the photos."
— Annie