my studio is made for you.
Minneapolis, MN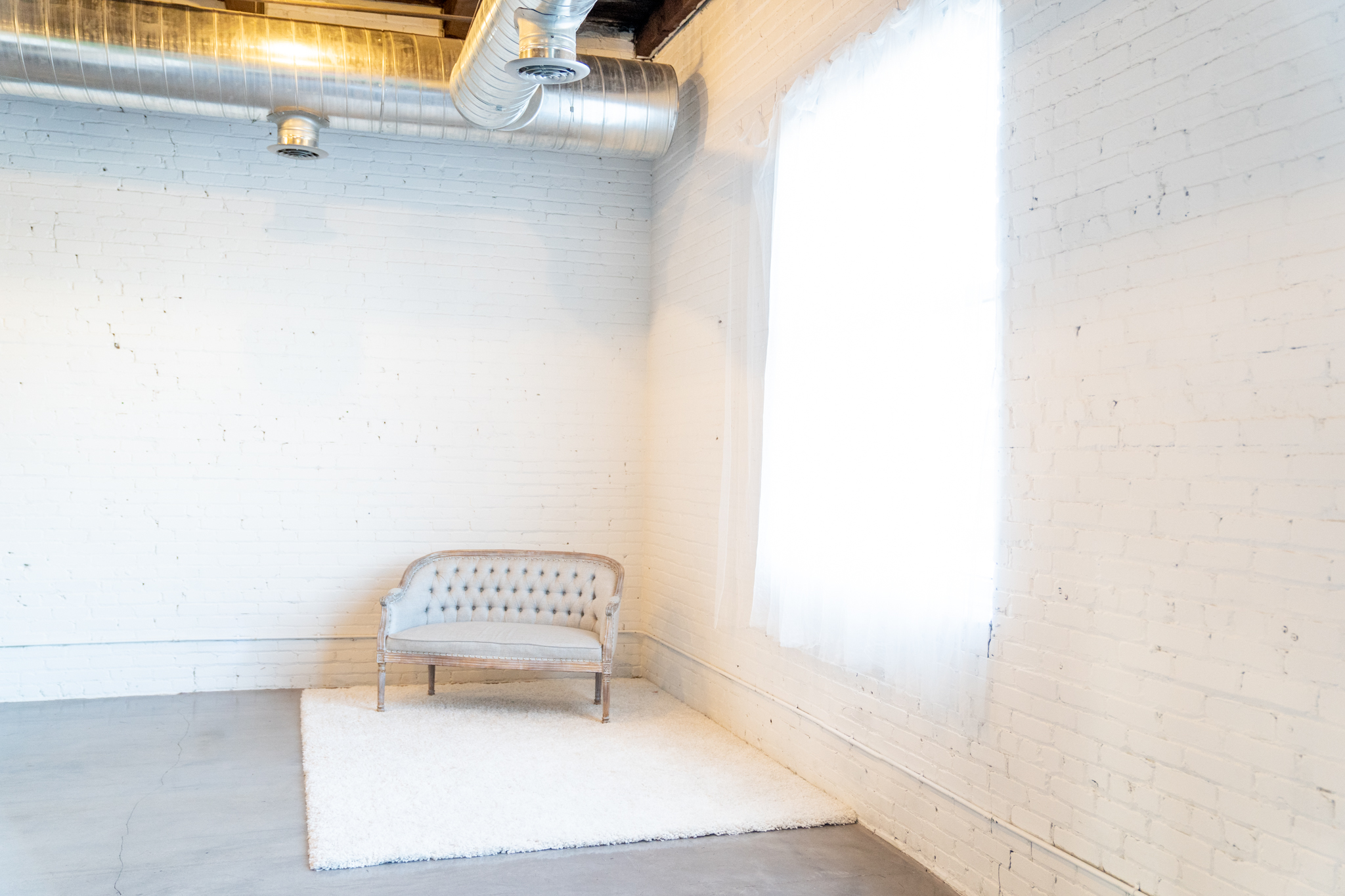 2909 Bryant Ave South  #304, MLPS MN.
I'm located in South Minneapolis, Minnesota in the heart of Uptown. My building has onsite parking, elevator and every single amenity my other studios did not. It has the old school Minneapolis feel (huge windows, natural brick, exposed wooden beams and piping yet) still has all the modern finishes. My number one goal is to make the entire process seamless from start to finish and for me that start with a studio that eases to access and beautiful to look at.

 My studio is warm and inviting – kinda like a good hug. No matter what session we are doing my goal is still the same. Capture that real emotion through connection. Even cooler- I always have 4-5 set ups available.
Love bright colors? I got you!
Love something Original? I have a beautiful hand painted mural by Arianne Zager. I also have a handpainted 80s inspired mural wall and countless backdrop colors. 
Love simple, white, and bricks? I got you!
Love deep and moody? Again, I got you!
My point is: you have a vision. I make it happen.
Plus I have't even mentioned the COUNTLESS options within a block of my studio. 
"We LOVE Jess. She makes family photos easy, fun, and most of all quick. She's great with all our kiddos ranging from newborn to 16 years old – and that's so important. Also, she is really easy to talk to about scheduling and getting the kind of photos we actually want – relaxed, fun, polished – but not staged or stale looking. The Cuthbert's will be back – several times a year!"
— Tom
"Our family has used Jessica Strobel Photography for the past four years to photograph our growing family, and we're always so happy with the sessions and the pictures. Jessie does especially well with kids–in our case, infants and toddlers–and we're always amazed when we see the proofs that she was able to create art out of somewhat uncooperative, energetic little ones. She works quickly and with a positive attitude, and the proofs and final images arrive within a few days of the session. Highly recommended–Jessie is an artist!"
— Dorothy
"We have done two of the mini sessions with Jessica Strobel Photography and have been so happy with our photos. One of my kids has a very limited tolerance for photos and the mini sessions are a perfect amount of time for a session for us. I loved the results. Jessie is a delight to work with. She instantly makes you feel like you've known her for years. We will definitely be back, highly recommend!"
— Jessica KG