Newborn Photography
YOU ONLY HAVE DAYS TO CAPTURE YOUR SLEEPY NEWBORN – DON'T MISS OUT
Having a newborn is hard.
But I make remembering the beautiful details so, so easy.
As your local Minneapolis newborn photographer, I aim to capture the love between you, your family and your newborn baby in a natural, timeless and authentic way. I want you to remember – the immense love, the tiny fingers, and toes, the soft skin. The details that change so fast. I offer in-home, in-studio wrapped minis, and fully styled newborn sessions.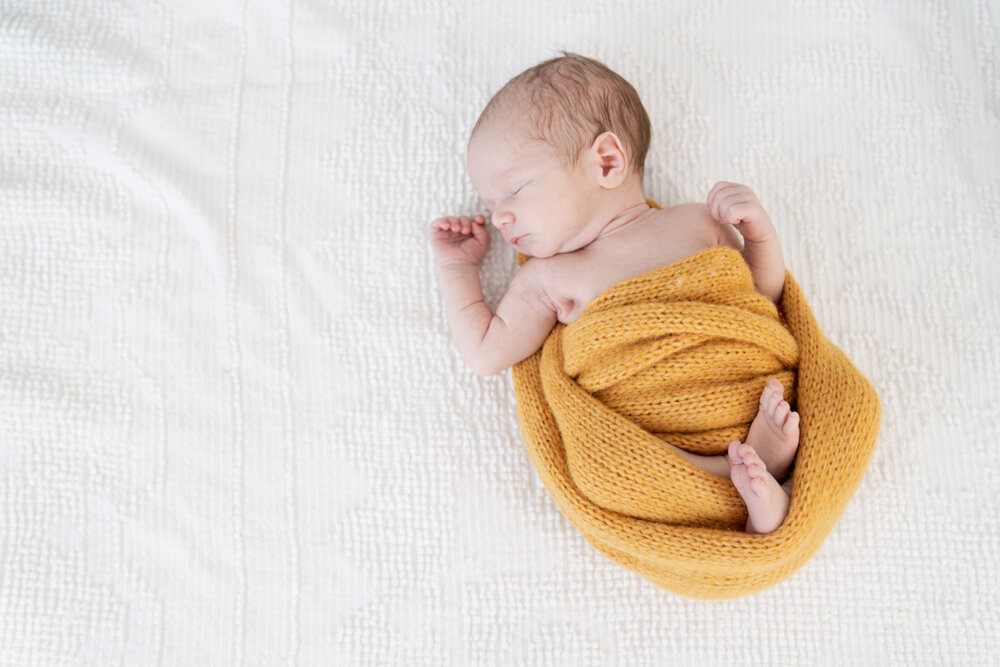 Information on NEWBORN SESSIONS
NEWBORN PHOTOGRAPHY IS AN ART
And just like with most artistic endeavors: timing is everything. I recommend that sessions are scheduled within the first 6-10 days of your little one's life. We like sleepy, squishy, new little faces (and toes). But if you're a little late to the game, don't worry! I'm kind of a baby whispering ninja, so even if your kiddo is a few weeks older than is ideal for a newborn session, we'll make it work.
WHEN SHOULD I SCHEDULE?
Whenever you know you want to book a session! The earlier the better.
WHERE DOES STUDIO SESSION TAKE PLACE?
Typically? In my studio here in Minneapolis! However for an added fee, we can have your session in your own home. No matter where we have your session, I can assure you that it'll be a tiny spot of refuge in those hectic few weeks at the beginning of your tiny human's life. I know how bonkers it feels to have a new addition to your home – so if during your session, you need to kick back with a coffee and let me work some magic: I got you. Relax for a bit. You deserve it!!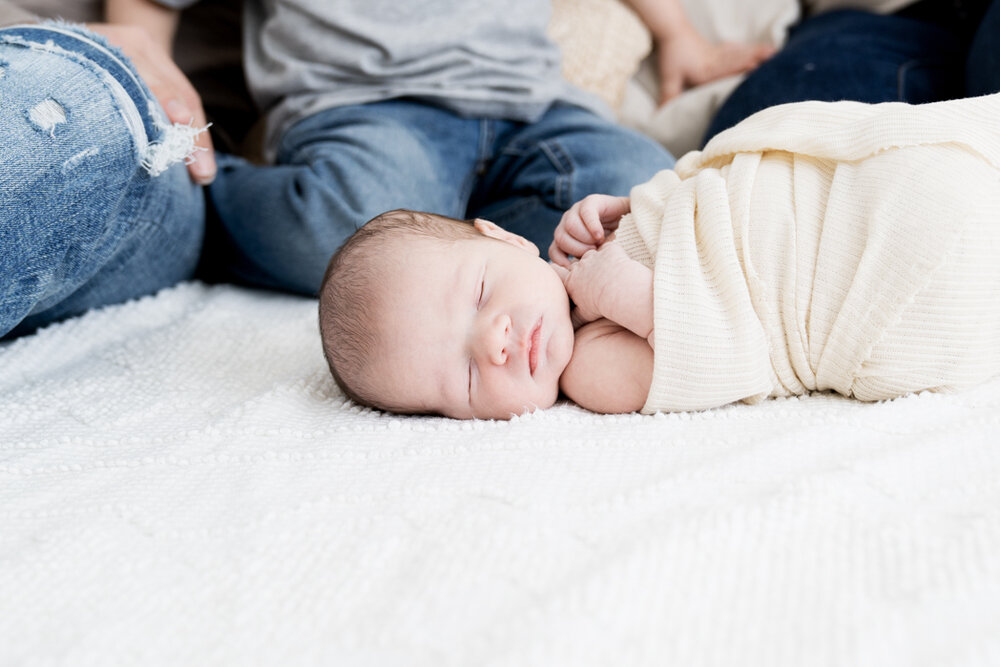 Preparing for your Session
Eat Something!
Make sure everyone and especially baby is well fed! I recommend feeding you sweet babe right before your session. You are welcome to come early and feed if you have a long drive.
Maybe Skip Naptime...
If you can, keep that baby awake before the session – we want them to be nice and sleepy when you get here!
Don't. Stress.
You don't need to worry about bringing any special outfits for your baby. Literally, you can just show up, with your hair in a bun, and your little one in a car seat. (Unless I'm coming to you, in which case, you don'teven have to go anywhere!) I have everything you need from wraps, outfits, blankets, and buckets! As a baby photographer, I have lots of experience guiding families through the process of taking photos of their bundle of love and helping them enjoy themselves at the same time, without the stress!
My sessions have a relaxed, no pressure feel to help you feel less anxious and more at ease.
"Jessie did a wonderful job capturing the perfect moments and memories of my newborn son. Jessie is talented but what makes her unique is her passion and zeal for catering to families and little ones is what really sets her apart. I would highly recommend Jessie for maternity/ newborn and family sessions. Her work is beautiful."
— Kristi F
"We LOVE working with Jessie. We initially used her for our newborn shoot and have continued to use her for family photos since – she is amazing with kids and getting them to smile, knows when they just need some time to run, and is so flexible and willing to work with you around timing, etc. She takes all the pressure off the "big day" of family photos and makes it a fun and easy experience. And, the photos always turn out amazing and she turns them around so quickly. Could not recommend her more!"
— Jackie C
"We were looking for some good quality family photos that could be done in the comfort of our home. Jessie was great with our baby boy, helped direct us for natural poses, and was very efficient with capturing photos. We loved the photos, the quality, and overall experience working with Jessie. Would certainly recommend if you're looking for good quality photos and a photographer experienced in working with children!"
— Gabrielle