Small Business and Personal Branding for the Twin Cities!
Helping you make the best first impression, one business at a time.
Headshots don't have to be boring anymore!
Let's be real for a second – the first thing a prospective client or employee does when they have your name, is Google you. They're going to find your personal Facebook page, your Linkedin, your Twitter, your Instagram, and if you have a business, your website. And when they do? You have about 150 milliseconds to make your first impression, before you've so much as shaken their hand.
So our job? Making sure that's the RIGHT impression.
Why book BRANDING PHOTOGRAPHY or HEADSHOTS?
It's all about that money, honey.
I don't know about you, but in my business, I want to work with clients who know I love fun. And to make sure that my clients know I love fun? I've injected that right into the photography for my brand. You saw it the second you landed on this site – me, in rollerskates, with a tray of doughnuts. It doesn't really get more fun than that! I'm like halfway kidding, but the underlying point is sincere. To have a successful business, you need to attract your ideal clients. To attract your ideal clients, you need to grab their attention. To grab their attention, you have to show them who you are. And that's why branding photography and custom headshots are essential for any professional.
This is the case even if you're someone on the job market, looking to spruce up your Linkedin. Lookin for a job somewhere with a Tuesday taco bar and flexible work from home? Somewhere… fun? Speak. Their. Language. Fill out your profiles with images that will make them think "Hey, they'd totally fit in here!" On the other hand, gunning for a super competitive corporate position? Rainbow graffiti walls behind you may not convey the professionalism you're going for there (I know, I know, I LOVE a rainbow graffiti wall, but thems the rules and we deal with it.)
So here's what I want to know:
Pull up your Linkedin profile. No really, like, hop over to Linkedin, open it up. (If you're not on Linkedin, then pick another platform where clients/employers could find you, I'm sure you see where I'm going with this.) Does your current headshot/selfie (nothing screams professionalism like a selfie) profile picture represent your brand? Your headshot should compliment you in an authentic, natural (candid) and confident way. We'll work as a team to create a unique headshot that captures your brand, tells a story, and evokes emotion.
In business, we know the "know like trust" factor is huge. Let's create something that says "I want to work with this person", "they look trustworthy". The first step is having a headshot that represents you and your brand.
Check out the companies I've worked with! (They're pretty cool)
Branding Photography to Fit YOUR Business
Headshots that Match Your Personality
This is Ryan- He's been involved with the local tech scene in Minneapolis, Minnesota for more than a decade. He's been building and leading teams for years and recently delved into entrepreneurship. He's a staple in the tech community and wanted a headshot that conveys he was professional yet also approachable. I feel we hit that mark. I also went with a location in downtown Minneapolis since it's where a lot of the magic in the tech boom takes place.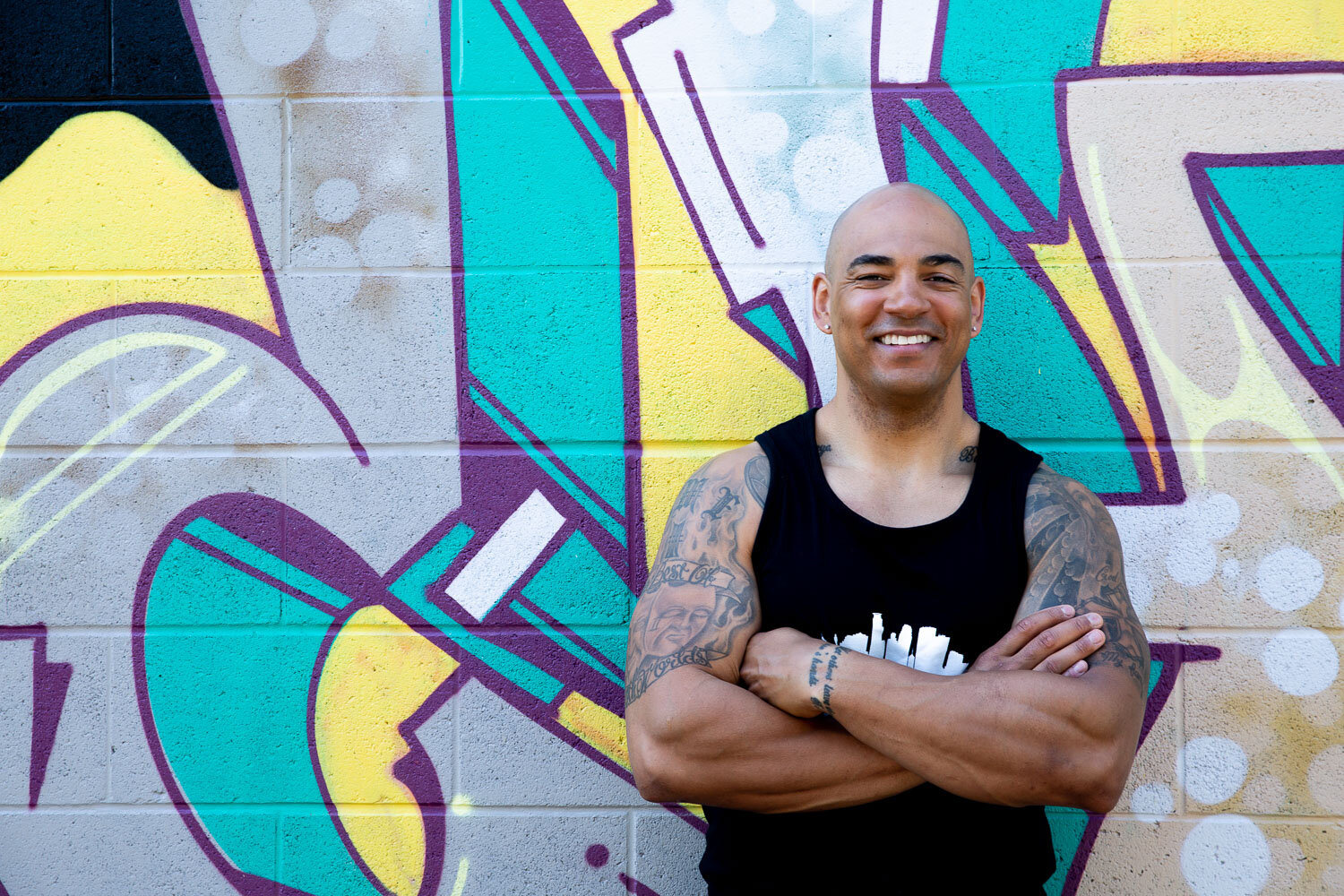 Branding to Fit your Business
This is Nate Fears. He's a business owner of the uptown hub nutrition club (in south Minneapolis) a fitness and nutritional coach and Leads a team of hundreds. It was important for Nate to represent his brand in his images. He has a large following on Instagram and Facebook where he connects on a daily basis. So it was imperative to him have professional photos that are a true representation of what he stands for. Fitness, dedication, and strength were just a few words we came up with that we want to show in his photos.
Profile Pictures that Standout!
Meet Jake. He is the owner of a local Minneapolis SEO company serving Minnesota. Jake, like most business owners, wanted to give his potential clients a great first impression and knew great headshots were a must. "I was so excited to get a rush of 4 NEW prospects booking calls mentioning the new site design within 2 weeks of going live… Never had I had a photoshoot that made an ROI !!! "
Questions About personal Branding + Headshot Photography
Can I just get headshots on their own?
Yes of course! Even if you're not aiming for a corporate position, you can always get headshots for professional use. Profile pictures are now the first impression – so let's make sure it's up to date. I offer twin city headshot photography in my northeast studio, executive corporate headshots on-location, or outdoors. My goal is to make you professional but still showcase your unique personality or brand.
How do I choose my outfit?
When planning your outfit take into consideration who your audience is. It could be prospective clients, potential employees or employers. What industry are you in? Tech, HR, sales. There are many factors to consider. Next, think about your style and what makes you feel and look good. There is not a one shoe fits all approach here. Since headshot should be updated every few years- avoiding things that date is not an issue here. This is not a family photo.
It's also important to note to make sure clothes fit properly and are ready to be photographed- but it happens. Check out more about styling for headshots here.
I hate being in pictures - anything you suggest?
As with anything in life lets make it fun so it's more enjoyable. I'm extremely laid back and easily make friends with all. Even if you hate photos I promise this will be a painless half hour of photos. Make sure everything you need for the shoot is ready the night before and you'll be stress-free the morning of! Read more about the vibe of a branding shoot.
Can I wear my glasses?
Yes, but I suggest preparing an empty frame without any lenses. Lenses can distort the eyes and this avoids reflection as well.
Do you take headshots outside of the studio?
Certainly. I love taking pictures on location. The specifics depend on what industry you are in. I work for a long time picking out the ideal locations. I consider the light during the day, the available backgrounds and the feel of the location. When you select a time and location, don't worry about anything other than it is convenient for you. Be assured I look for the best lighting and composition. We will work together to find a location that represents you, your brand, and the feeling you want to express through your photos! As with all photo sessions- it's a collaborative effort.
How much are headshots on their own?
It depends on the number of outfits and the number of digitals you are looking for. Sessions start at $295 for three digital images. Please contact me if you are interested in booking and we can design a headshot session that meets your needs.
When do I shave?
Make sure to shave a few hours before the headshot session to your skin is not irritated.
What size do my images come in?
You will be able to download your images in hi-res and web sizes.
Am I able to get half-body and full-body shots?
Of course! I will take pictures from all angles and lengths and you will be able to choose the images that best represent you. Please look at my portfolio for more examples.
How are my images delivered?
Images will be available through an online gallery that you can download and share from. A soft proofing gallery is up within 24 hours and final images are delivered 7-10 days after you have chosen your favorite images.
Do you offer hair and makeup?
At this time I do not – but can recommend someone if you would like.
"We are so thankful we founds Jess! Since last year she has been doing our branding photos and headshots for our social media agency. She's creative, talented and professional. Most of all, she makes it fun and helps us feel confident in front of the camera. What sets Jess apart is she isn't afraid to take risks in her photography. If you want to try something new, be bold, and stand out, Jess is your girl. Highly recommend!!"
— Kate
"Jess is an incredible person and an incredible photographer. She's extremely professional, communicative, and talented. We're always beyond impressed with the our photos and that can be credited not only to Jess' raw talent but her ability to make us feel comfortable in front of the camera. 100% recommend if you're looking for a headshot or brand photography in Minnesota!"
— Hannah
"Jessica did a great job with my branding photos for my new company. She suggested a hair and make up artist and perfect locations that fit the branding photography guidelines. The day of the photoshoot, she was friendly and efficient. She is phenomenal at directing poses that create a great product!"
— Sarah