Fresh 48 Photography Sessions
FRESH 48 SESSIONS ARE ABOUT EMOTION – NOT THE PERFECT OUTFIT OR PERFECT HAIR. THEY ARE UNFILTERED AND RAW, MOMENTS THAT YOU CANNOT RECREATE. I HELP FREEZE THIS MOMENT IN TIME TO CELEBRATE THIS NEW CHAPTER IN YOUR LIFE.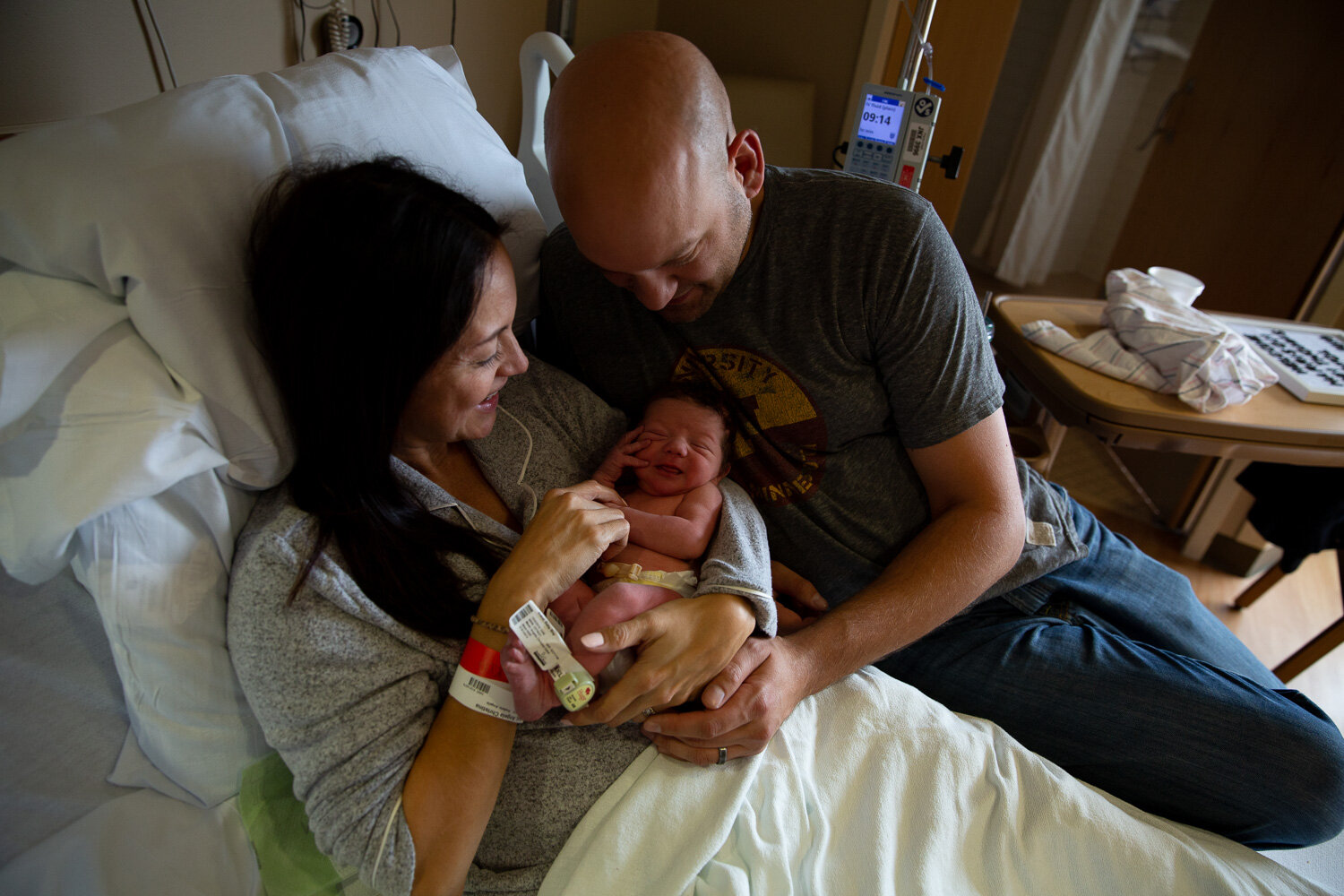 What is a Fresh 48 Session?
They are what they sound like! It's a session within the first 48 hours of a baby's life.
Fresh 48 hospitals sessions (or where you give birth) hit every emotion I have. Because honestly, those raw first moments after bringing your little one into the world are emotional. It's an honor every time a family invites me into their post-partum world to document those new tiny toes and squishy newborn scowls (because let's be honest, in those first 48 hours… they're basically adorable angry potatoes.)
Choosing FRESH 48
A FABULOUS Alternative to Birth Photography
Fresh 48 is a great option for families that are looking to capture the first hours of their newborn's life without having the actual birth or labor documented. Birth and or labor can be an intense, private experience. Which makes Fresh 48 a less invasive alternative – they're still held within the first 48 hours of the newborn's life. All of the sweet details, none of the hovering-photographer-while-you're-birthing-a-human. These are essentially a lifestyle session, just held at the hospital instead of in your home. Unless you had a home-birth, in which case those 48 hours will be at home anyway! Either way: It's perfect for documenting the first feedings, diaper changes, first bath, and the first meeting between siblings and family members.
Why Book Fresh 48?
These are not the traditional newborn session or in-home lifestyle newborn photography that I also offer. Your new baby will not be wrapped or posed, and I won't have props or extra lighting. Instead, these sessions simply capture the beautiful authentic candid moments between family and the new little. No thinking, and no stress. Because these sessions are pretty candid, for parts of it, you may not even remember that I'm there!
Fresh 48 sessions are about emotion – not the perfect outfit or perfect hair. They are unfiltered and raw, moments that you cannot recreate. I help freeze this moment in time to celebrate this new chapter in your life, as parents. Or… as a growing family. Both?
The truth is that your baby will change SO FAST in the first few days of life. Personally, I am heartbroken I did not have a fresh 48 with either of my children. I assumed handing my very expensive digital camera to my husband and the use of the most up to date iPhone would be enough to get a few good pictures. I'm sure you're absolutely shocked to hear (please read that sarcastically!) that the pictures are out of focus, and terrible quality when I go to print. So, unfortunately, I missed out.
I want to make sure you don't.
What's Included in a Fresh 48 Session?
• Your session will take place during the day within 48 hours of giving birth- so it is important I am one of the first calls you make!
• It can take place at the birth center or hospital and will last about 1 hour.
• sneak peek will be up within 48 hours for you to share with friends and family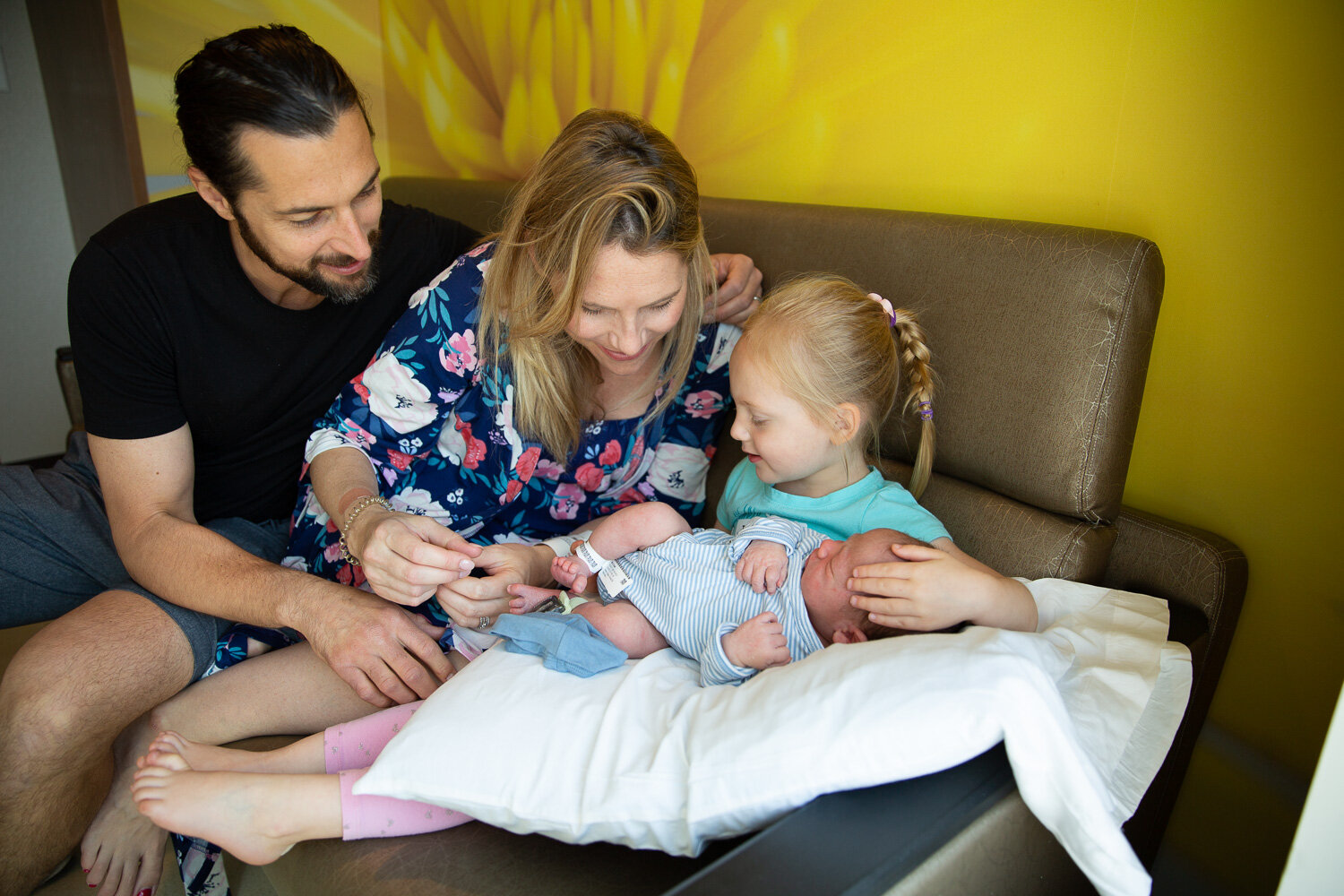 "We LOVE Jess. She makes family photos easy, fun, and most of all quick. She's great with all our kiddos ranging from newborn to 16 years old – and that's so important. Also, she is really easy to talk to about scheduling and getting the kind of photos we actually want – relaxed, fun, polished – but not staged or stale looking. The Cuthbert's will be back – several times a year!"
— Tom
"We LOVE working with Jessie. We initially used her for our newborn shoot and have continued to use her for family photos since – she is amazing with kids and getting them to smile, knows when they just need some time to run, and is so flexible and willing to work with you around timing, etc. She takes all the pressure off the "big day" of family photos and makes it a fun and easy experience. And, the photos always turn out amazing and she turns them around so quickly. Could not recommend her more!"
— Jackie C
"We were looking for some good quality family photos that could be done in the comfort of our home. Jessie was great with our baby boy, helped direct us for natural poses, and was very efficient with capturing photos. We loved the photos, the quality, and overall experience working with Jessie. Would certainly recommend if you're looking for good quality photos and a photographer experienced in working with children!"
— Gabrielle