I'm going to get the cop-out answer out of the way right off the bat, folks. BOTH. Get both. Nothing is stopping you. You can have your images in an album, AND crafted into a magical gallery wall!!
Okay. I got that out, which means now we can talk about the REAL things to weigh when you're considering whether to get a gallery wall, or a custom album. Because in reality, there might be something stopping you from getting both, and you might need to decide!
1. Think about Space
The first thing you want to think about when you're deciding between a gallery wall and an album, is how much space you have.
Now, a gallery wall doesn't HAVE to be a HUGE wall with fifteen framed images on it – it can be as simple as three similarly-sized prints hung side-by-side, or even vertically. Those kind of setups STILL count as a gallery wall. But if you don't have a ton of space in your home, and you want to have prints of more images than you can reasonably fit on your walls… then an album is an obvious choice!
On the other hand, if you have walls you've been itching to decorate, that's a tick in the "pro" column for a gallery wall setup. And depending on your setup and the size that you want to print your images at, you may even be able to fit numerous prints onto a smaller wall space than you think you can. We can look at it together and see what would work best in your space!
2. Think about Decor
The location you had the session you're thinking about getting prints from is going to impact what they'll look like on your walls. Like, if we've done a session at the rose gardens, then you're going to have lots of lush greenery in your images – or if we've done a red barn session, then… well, it's in the name. Red barn.
And if you didn't think about printing your images for your walls when you booked the kind of session you booked, then it's something to consider for your print options! If you've got a neutral vibe livingroom, and want to put a gallery wall in there, and you got a neutral feeling white-couch in-studio session, then they might look PERFECT there! Or, bringing in a pop of color with images from a session with lush greenery might be just what the wall above your sofa needs.
If you can provide images of the wall (from straight on) I can even mock up what some of your prints might look like on it, so that you can visualize!
But if you're really feeling that none of the spaces in your home match the tone of your session, then it might be a situation where a gallery wall isn't the best match for the session you had done, and we should look at other print options (like an album, or even a glass box of prints!)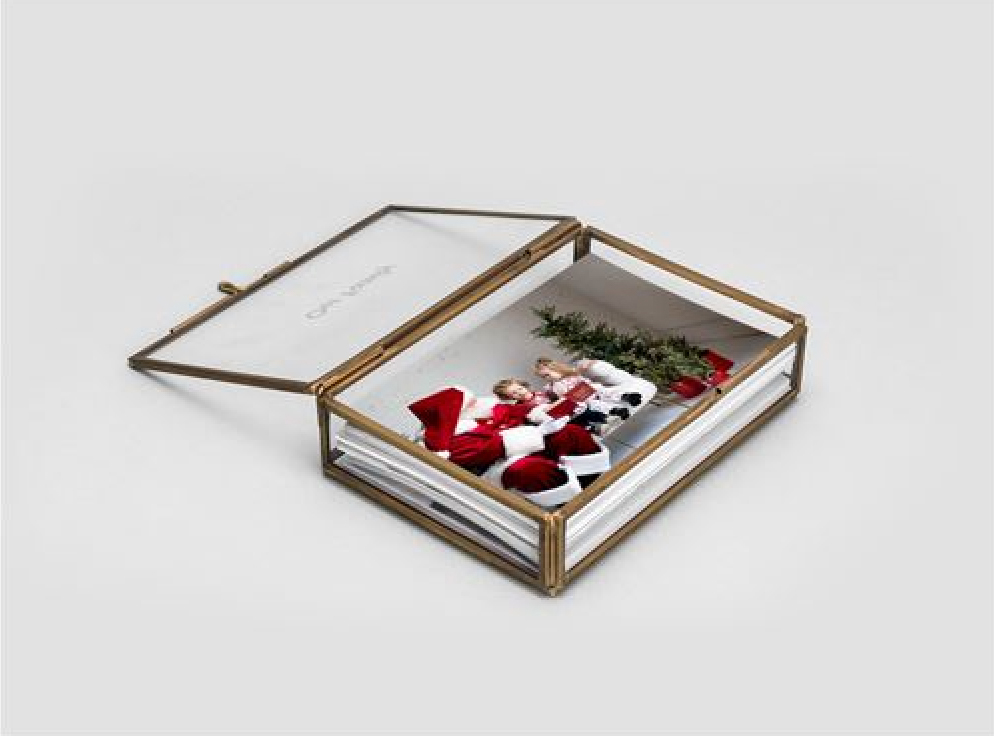 3. Will they be heirlooms?
This might seem like it's coming out of left field, but follow me here! Images of family make brilliant heirlooms. And if you're printing images of your kiddos, it might be cool to think about how well the specific product you choose will work as something that can be passed down through the generations!
This isn't necessarily a pro or con for either option specifically, but more something to think about. Would you rather pass down a framed image (or multiple!) or an album? If your kids are older – which do you think they'd cherish more as the years go on?
Need more help?
I get that deciding how to outfit your home from the images you got at your session is a big deal, and if you're not an interior designer… it might feel like a huge task to set up a gallery wall for yourself! But I'm here to help, and if you run into any questions at all, just let me know.
Or, if you need some support in styling your gallery wall (if that's what you've decided to go with!) then I've also got some helpful tips and tricks you can think about over here.