A Senior Photography Session is a BIG DEAL
I say this all the time, about all kinds of sessions. But there are some occasions in your life that you only get one chance to document. A new addition to your clan, for example. Which is, ya know, both a big deal, and something that kind of has a timeline attached to it for photography purposes. Little ones are only little for so long, after all!!
But the same is true about senior photography. Your teen is only a senior for a little while – and very quickly… they matriculate. It's normal. It's expected. But it's also FAST. One minute they're starting the school year, and the next – they're graduating. So just like a newborn session, or a maternity session, there's kind of a limited window to book these sessions.
So Choosing Your Location Comes With Pressure
And since there's only a specific window for these sessions, there's more pressure than usual when you're planning. There are lots of decisions to make, from wardrobe options to who you're actually going to work with, but one of those decisions?
It's aaaallllll about the senior session location. And I don't even mean the specific location like "we're going to this address" – the question I'm talking about is bigger than that. I mean choosing whether you're going to have the session at an outdoor location, or in a photography studio. Or, my favorite option, BOTH (because who DOESN'T love when the answer is "both"?)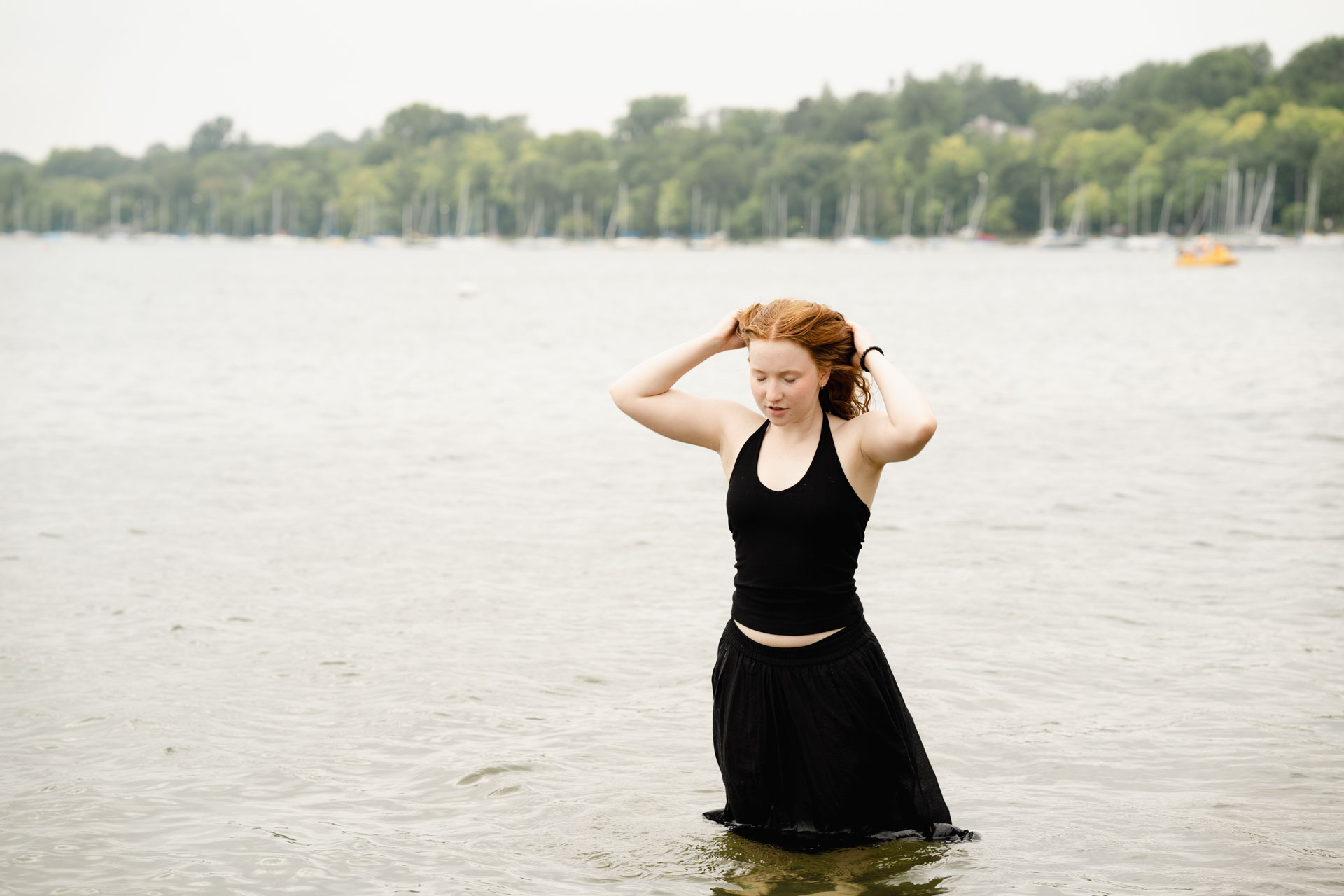 Plus… Senior Sessions are About Your Teen, Too!
This gets even more complicated when we bring the biggest element of a senior session into play: your soon-to-be-graduate. Although senior sessions are also for you (I see you over there Mama) so that you can have memories of this stage in your high-schooler's life, they're also for THEM. That way THEY have those memories too. And the star of the show at a senior session? It's your teen.
So when you're deciding things like location, it's going to be important to talk to them about it! And when you folks are deciding together, I've got a little list of questions you can consider that will help weed down the options, so that you can pick the best possible option for your teen. Even if that option is "both"!
1. Does the photographer you want to work with have a studio space?
When I talk about "in studio" vs "on site" – usually I'm referring to "outside" when I say "on site". But really, "on site" can mean anything from "in a local park" to "in front of a mural" to "in the lobby of their high school." And really all of those senior session locations are real options – unless the photographer that you want to work with doesn't have a studio location. Which would (of course) rule out "in studio" as an option. So if you've got your heart set (or your teen does!) on a specific photographer who doesn't have a studio, then that weeds things down for you, because "in-studio" can't happen. But with me, I have a studio, AND ALSO regularly work in a variety of areas across Minneapolis! So we don't have to worry about being limited by not having a studio space.
2. What kind of vibe do you (and your highschooler!) want to aim for in their senior photos?
So many details go into creating the overall tone of any photo session. It doesn't matter what kind of session it is, or whether it's in Minneapolis or Las Vegas. The details all work together to create the overarching vibe. And I think we can all agree that there's a big difference between a photo set in studio, against a brick wall, and a photo taken in a local Minneapolis park. Right? Like, there are BIG differences in tone. And those differences aren't just because of wardrobe, or the attitude brought to the session. It's also about setting!!
So when you're looking at inspiration for your teen's senior session (or they are!!) are you liking photos with lush greenery? Or are you more pulled toward images taken indoors? If there's a clear separation between the two for you, then it might help you pick whether in studio or on site is the best choice! Or, if you're loving both styles… maybe that's an indicator that the "both" option is going to fit your needs a little more.
3. What is your teen PASSIONATE about?
I probably should've put this question first, but it's the most personal and this list kind of goes from "logistical" to "personal" if we're thinking about order. But this question is HUGE when it comes to senior photo sessions. Senior sessions are about celebrating your teen. They're about their accomplishments in high school. And sometimes? That means working their passions into the session!
Whether that's something that they enjoy as a hobby, or something that they've excelled in as an extra-curricular, we can work almost ANYthing into a senior session with enough creativity. But some of those things are going to involve specific locations! Like, if your teen is super musical, it might be cool to go to a record shop… like what you see here.
If your teen is more into athletics, how can we get some images of them in action? Depending on their sport… that might mean indoors, or NOT indoors. And those kinds of details are going to play into the decision. So talk to your teen about passions of theirs that they might want to get involved in the session, no matter what it is. I'm always ready for outside the box thinking, and creative sets!
Still not sure whether indoor photography or outdoor photography is for you?
Or… left with more questions than when you started?
Don't. Worry. We can talk it over! This is an important decision, and I can absolutely help you choose. We can talk about your teen's passions, the spaces I regularly use – whether we need to get creative and come up with somewhere I've never worked before… the sky really is the limit. I'm here to create the perfect senior session experience for YOUR unique soon-to-be-graduate, so that you BOTH can remember this time in their world.