Things to do in the Twin Cities with Toddlers
Introduction
The Twin Cities is a great place to live and raise kids. I should know. I live in Kingfield and I work in uptown! It's simply the best. With the beautiful lakes, parks and museums, there are plenty of ways to have fun with kids here. Here's a list of some of my favorite things to do with toddlers in the Twin Cities!
The Sculpture Garden is one of my hidden gem in Minneapolis, and it's totally free to visit. Which is a win! Even better, the garden is located in the heart of downtown, so you can walk there from any hotel or Airbnb. I also personally love that It's open 365 days a year so we can go whenever!
The garden features sculptures from artists like Alexander Calder, Louise Nevelson and George Segal; however its most famous piece is Spoonbridge and Cherry by Claes Oldenburg and Coosje van Bruggen (you know it as that giant spoon/cherry sculpture). If you're looking for something more interactive for your toddler to do while you're there–and who isn't?–you can head over to Frogtown Art Center where there are play zones for kids ages 0-10 years old. Both my boys, who are now 8 and 5 years old love Frogtown Art Center.
This place has been a staple in the Strobel household forever. We've spent countless hours here over the years. If you're looking for a fun, reasonably priced way to spend the day with your toddler, Como Zoo is the place to go. It's located in Saint Paul and has over 1,000 animals on display. The zoo is open year-round, so you can visit any time of year! There are fun activities like carousels and train rides for younger kids, as well as educational exhibits that teach about conservation efforts around the world (and they'll be sure not to forget Minnesota). There are lots of animals, plants, and playgrounds it's impossible to get board. You can see lions and tigers (and bears) at the zoo; you can also see them at Como Zoo. The conservatory has an array of flowers, trees, and other plants that will make your toddler smile with delight (unless they hate flowers). But who hates flowers? C'mon!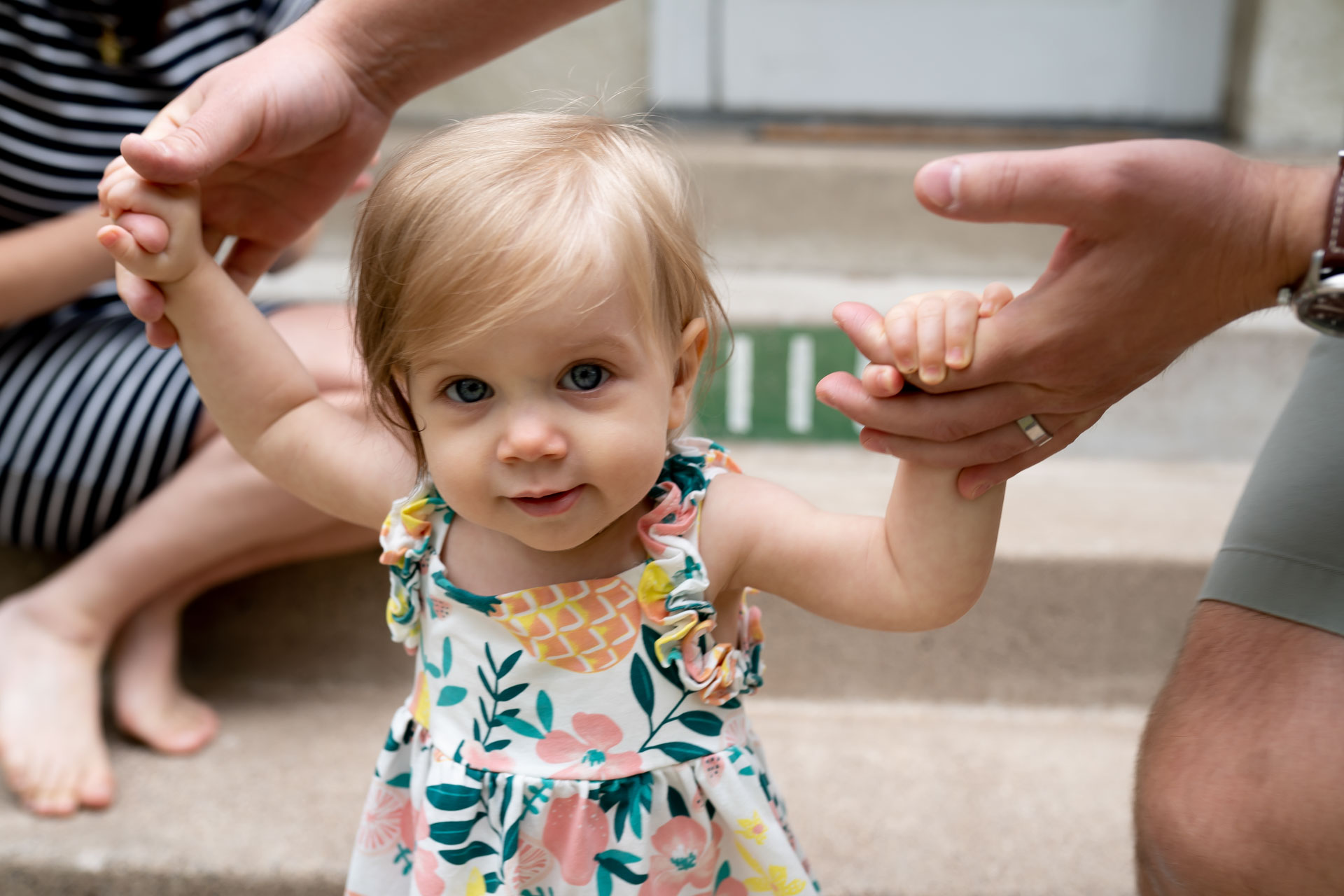 We've been member here on and off over the years. It's always a blast when we go and it never disappoints. It was especially great when my kids were younger and I needed longer activities for them. At the Minnesota Children's my kids loved playing in the pretend grocery stores and hospitals, being firefighters saving cats from trees or delivering mail letters at the post office. They loved playing with the water in the car wash! You can pretend to be a artist or doctor, or even try your hand at being a scientist! Honestly the possibilities for creative play are endless. There are lots of toys, puzzles and games for kids to play with. My favorite part about this place is that it has real life experiences for kids as well as pretend ones — so no matter what your child wants to do today (or tomorrow), there will be something here that fits their needs perfectly! Not to mention there is also plenty of opportunities for creating art at this hands-on space! Hands down highly recommend.
A picnic at Gold Medal Park, Rice Park or Harriet Island.
I love myself a picnic and a good place for a insta worthy photo. Picnics are the perfect way to spend time with your kids. You get to enjoy the outdoors and they get to play in nature. In Minnesota, there are many great picnic locations that have playgrounds and parks nearby. Here are some of our favorites:
Gold Medal Park –  Minneapolis
This park has a large open field that is perfect for running around or playing catch with a football. There's also plenty of shade trees so you can eat comfortably without having to worry about getting sunburned!
Rice Park – Downtown St Paul (or Harriet Island if you want something closer)
This is another good location because it's right next door from the Cathedral of St Paul where there will be live music playing during lunchtime hours on Saturdays and Sundays throughout most summers months until September 1st each year. It's a winner!
Rooftop movie night at Guthrie Theater
We haven't done this in forever- ummmm thank you covid….. but when we did it was awesome! Bring your own food and drinks, including wine. Bring blankets and lawn chairs if you want them (and remember to take them home with you). If your dog is well-behaved and friendly, they're welcome too!
Rooftop movies are a great way to spend an evening with the family during the summer months in Minneapolis. Back in the day- The Guthrie Theater shows classic movies on Saturday nights from June through August, starting at 8 p.m., weather permitting. Tickets cost $5 per person or $15 per family of four. Make sure to double check prices.
Take a horse-drawn carriage ride through downtown Saint Paul.
You might be thinking, "I don't want to put my child in a horse-drawn carriage."
And you're right! It's probably dangerous and it's not a good idea. However, if you have the chance to do so I say go for it! My kiddos loved riding with their dad through downtown Saint Paul on a sunny day last summer–and it was only $15 per person for about 15 minutes! So go and check it out!
The Children's Theatre Company is a staple in our lives and we go regularly. They have shows throughout the year, but especially around Halloween and Christmas when they do their yearly productions of The Grinch Who Stole Christmas and A Christmas Carol respectively (both are great). You can also see other plays like The Secret Garden or Alice in Wonderland there as well *and* they have a kids' theater where they put on original works by local writers that are just as entertaining as any other play! It's definitely worth checking out if you're looking for something cultural to do with your toddler(s). We always look for the $15 tickets and will go to ANY show for this price. I don't think you can get a bad show here- at least we haven't yet!
Check out the local Parks
Minneapolis is consistently on lists of the most bikable cities and best park systems. You could literally try a new park every day, and entertain yourself for a month. This is our summer. For real. We hang at the Lake Harriet bandshell for free music and watch free movies in tons of the park and bike to the local beaches. we live the Minneapolis Summer life.
Twin Cities is full of fun things to do with toddlers!
The Twin Cities are full of fun things to do with toddlers! I've traveled all over, and it's one of my favorite places to be with my kids. There are so many things that I love to do with them, that it's hard to pick just ten (and this list is just scratching the surface). So watch out for more lists of my favorite things to do with toddlers in the twin cities.
Conclusion
I hope you have a great time exploring the Twin Cities with your family! And make sure to check out my family photography page if you are looking for family photos. I promise you will have a blast! I've also put together a great list of my favorite toy stores here and my favorite board games to play with preschoolers.