Newborn photography is an exciting and special time for parents. It's a chance to capture those precious moments of your baby's early days that I guarantee you will forget! BEEN THERE. DONE THAT. But it truly is a time to create lasting memories that you'll cherish for years to come. In Minneapolis, you have a million and one photographers to choose from but you found me! So I've going to give you a quick run down on when to book and what to expect. I get planning a newborn photo session can be overwhelming, especially if you're a first-time parent. Si I am here to make it easy for you! Here are some tips to help you prepare for a successful newborn photo shoot. You can find more info on Minneapolis newborn photography here.
Book Your Session Early
It's important to book your newborn photo session as early as possible. Like when you find out you are pregnant! I also suggest maternity photos. I have professional taken and still have major regrets but that's a story for another day. The reality is Newborns change quickly, and the ideal time for a photo session is within the first two weeks of life; when babies are most sleepy. The earlier you book your session, the better chance you have of securing a spot with your preferred photographer.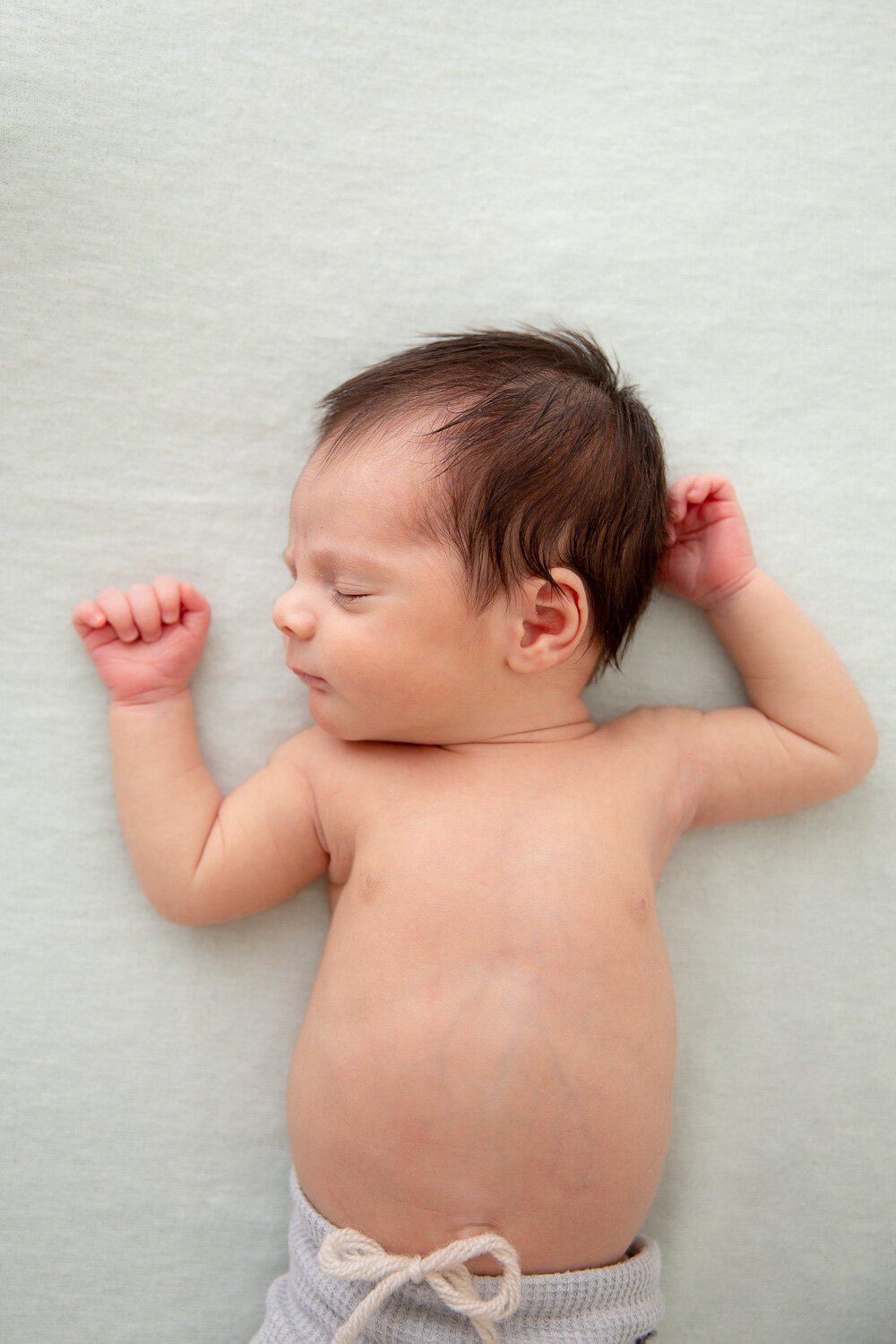 Choose Your Minneapolis Newborn Photographer Carefully
When choosing a newborn photographer in Minneapolis, it's important to choose someone who has experience in newborn photography. Expertise ranks newborn photographers each year and check out google reviews. Look for someone who has experience working with infants and knows how to handle them safely. Check out their portfolio to make sure their style matches your vision for your baby's photos. Look at reviews!
Plan the Details
Discuss the details of the session with your photographer in advance. This includes the location, the outfits, and any props you want to use. Make sure you have everything ready for the day of the shoot, including extra diapers, wipes, and blankets. Expected the unexpected. If I've learned anything from being a parent- things NEVER go as expected. NEVER.
Keep Your Baby Comfortable
Your baby's comfort is the most important thing during the photo shoot. Make sure your baby is well fed and rested before the session. Your photographer should give you a prep guide to help you prepare for the big day. I always suggest dressing your baby in comfortable clothing that's easy to remove for outfit changes. If we are doing a lifestyle newborn photo shoot in home I let parents know to keep the room warm, as newborns are used to being in a warm environment and I bring a little portable heater as well.
Your newborn photos can take place in my Minneapolis StudioThe Studio or your home
Newborns can be unpredictable, so it's important to be flexible during the session. Don't stress if your baby isn't cooperating or if you need to take a break for feeding or changing. Remember, the goal is to capture beautiful memories, and sometimes that means being patient and going with the flow.
Enjoy your Newborn Photos
Finally, remember to enjoy the moment! This is a special time in your life, and your baby's first photo shoot is a chance to celebrate and create lasting memories. Relax, have fun, and let your photographer capture the magic of your newborn's early days.
Newborn photography is a wonderful way to capture the beauty and innocence of your baby's first few weeks of life. By following these tips, you can help ensure a successful and stress-free photo session that will provide you with cherished memories for years to come. I truly hope you choose me to be your Minneapolis Newborn Photographer so I can document some of your most important days. If not check out these tips of how to do newborn photos at your home.